Pour répondre à la crise liée au Covid19, Opera Fuoco propose une série de concerts de poche, au répertoire audacieux. Conscient de la difficulté de penser la représentation musicale de la même façon que dans un temps antérieur à l'épidémie de Coronavirus, Opera Fuoco reste cependant extrêmement attaché à l'idée du spectacle vivant, qui réunit dans un temps et un espace donnés des artistes et un public, pour une expérience commune, dans l'intelligence et le plaisir partagés. Fuoco Pop est donc une saison conçue par David Stern sous forme de concerts de format court (entre 30 et 35 minutes) pour réinventer le rapport du public à la musique et aux interprètes. Ces concerts ont vocation à être réalisés dans des lieux intimistes (cours, églises, jardins, places publiques…).
Pour toucher toutes les sensibilités, le répertoire mêle cantates, airs d'opéras et extraits d'opérettes, interprétés par les solistes de talent de l'Atelier Lyrique d'Opera Fuoco. Les programmes sont familiaux et s'adressent à tous, passants, familles, touristes, mélomanes… Fuoco pop a pour objectif d'offrir aux publics, plus qu'un concert, une nouvelle expérience de l'environnement de leurs quotidiens ou de leurs vacances.
Le Bosquet Galant
Händel – Serse – « Ombra mai fu »
Händel – Alcina – « Verdi prati »
Händel – Cantate « Spande ancor a dispetto »
Purcell – King Arthur – Cold song
Cavalli – La Calisto – « Restino imbalsamate »
Cavalli – Xerse – « Ombra mai fu »
Adèle Charvet, mezzo-soprano – William Shelton, contre-ténor – Olivier Gourdy/Adrien Fournaison, baryton-basse – Miguel Henry, continuo
Vendredi 31 juillet 2020 – Parc Jean-Moulin, Bagnolet/Montreuil – 18h00
Dimanche 2 août 2020 – Musée Robert Dubois-Corneau, Brunoy (91) – 17h00
Mercredi 5 août 2020 – Quartier du Mont Valérien – Nanterre (92) – 19h00
Mercredi 26 août 2020 – Écouen – Horaires à préciser
Dimanche 30 août 2020 – Potager du Dauphin – Meudon – 15h00
Paris – NYC
Offenbach, La vie parisienne – « C'est ici l'endroit »
Satie – L'omnibus automobile
Bernstein, Candide – « Glitter and be gay »
Kerker, The belle of New York – « Oh la belle Parisienne »
Gershwin – Lady be good – « Fascinating rhythm »
Gershwin, Girl Crazy – « Embraceable you »
Bernstein, Candide – « I am easily assimilated »
Porter, La revue des Ambassadeurs – « Almiro »
Offenbach, La vie parisienne – Final « Célébrons Paris »
Juliette Allen, soprano – Justine Vultaggio, mezzo-soprano – Marco Angioloni, ténor – Adrien Fournaison, baryton-basse – Stéphane Petitjean, piano
Dimanche 30 août – Potager du Dauphin, Meudon – 17h00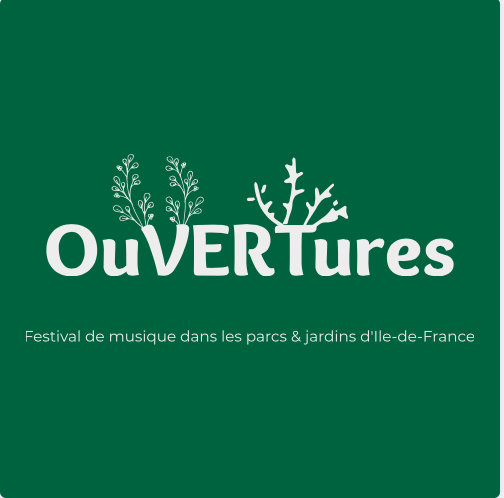 Le mécénat musical Société Générale est le mécène principal des Pop-up Concerts.
Les Pop-up Concerts s'inscrivent dans le cadre du Festival Ouvertures lancé par la Fevis Île de France.