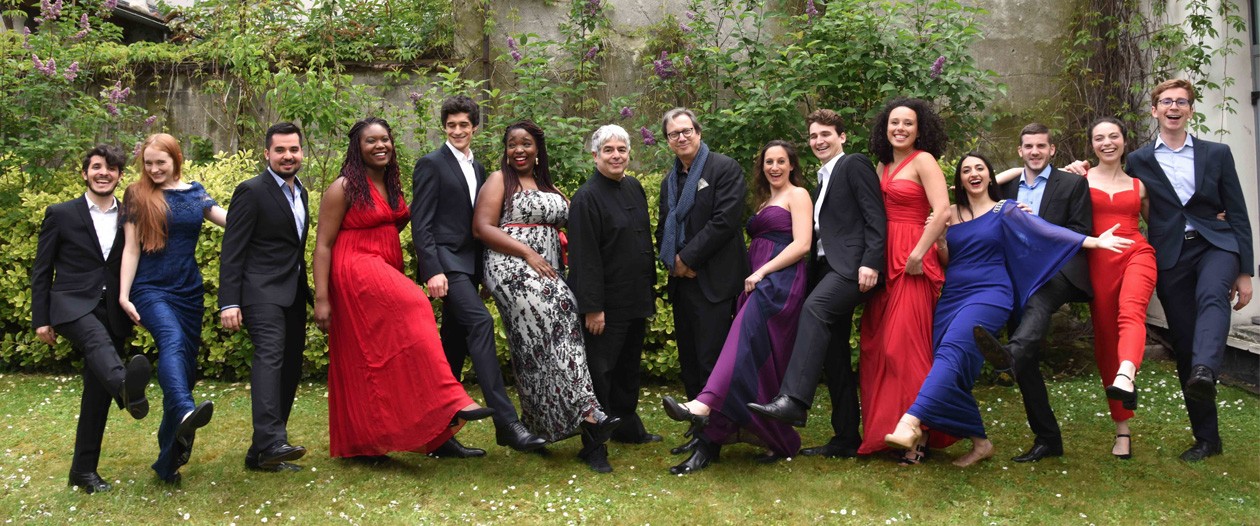 Young Artists Program
La compagnie Opera Fuoco offre à de jeunes chanteurs débutant leur carrière professionnelle un programme unique et personnalisé.
Les chanteurs travaillent avec le chef d'orchestre David Stern, des chefs de chant expérimentés ainsi que des metteurs en scène, dans des contextes variés allant des master-classes et récitals aux concerts avec orchestre et productions d'opéra de grande ampleur.
The repertoire spans not only several centuries but a variety of genres, from baroque to contemporary, including musical comedy and jazz.
Tous les 4 ans, entre 12 et 18 chanteurs sont recrutés sur audition. Chaque saison, la compagnie propose aux chanteurs 3-4 master-classes ou ateliers, 2-3 concerts avec orchestre et 1-2 productions mises en scène.
---
Master Classes et ateliers
Master classes and workshops take place in smaller Paris-area venues, such as museums, cultural centers or libraries. Master classes are usually genre-based, such as French Baroque, German Lied, Italian Bel Canto, American art song or Jazz and take place over the course of 4 days with a final performance. Workshops involve an in-depth musical and dramatic study of a single piece, working with a stage director or choreographer and often in preparation for a larger-scale production.
Concerts with orchestra & Stage productions
Opera Fuoco studio singers have the opportunity to perform 3 large-scale concert programs or operas with David Stern and Opera Fuoco's orchestra in the company's residence, the Salle Ravel of Levallois in the Paris area.
Opera Fuoco has numerous partners in France, Europe and Asia, notably the Paris Philharmonie, the Beethovenfest Bonn, the Bachfest Leipzig, the Telemann Festival and Magdeburg Theater, and the Shanghai Baroque and Beijing Music Festivals. The company singers have worked with numerous well-known stage directors in France and Germany.
Some productions have taken the young artists to work with David Stern and other orchestras such as the Swedish Chamber Orchestra, the Hong Kong Philharmonic and the NDR Radio orchestra in Hannover.
Mentoring
David Stern offers individual coachings to help studio singers prepare for auditions and make repertoire choices.
Studio singers participate in Opera Fuoco's outreach projects, working with school children and amateur singers in the Paris area. Whether telling an opera story or exposing new audiences to professionally trained voices, they develop communication skills and share artistic experiences, all while discovering and using the power of music as an educational tool.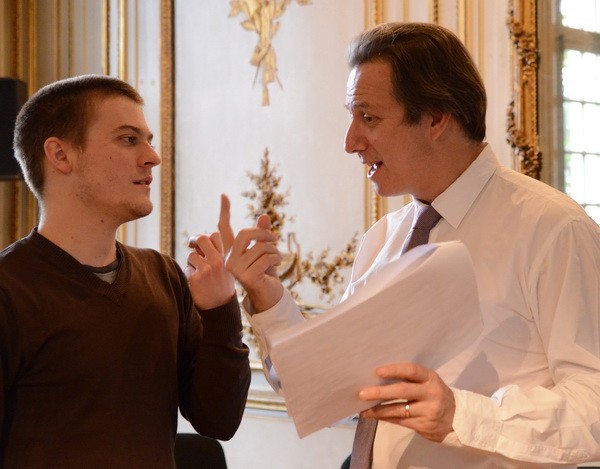 WOULD YOU LIKE TO AUDITION?
You can send your candidature (CV, letter of motivation and audio/video files) to production@operafuoco.fr production@operafuoco.fr.
STATEMENTS

David Stern and Jay Bernfeld are revolutionary in their music-making, combining an incredibly high standard with a great sense of humour and humanity.
They taught me not only that the essence of music is found within the nuances of the text, but above all through the expression of joy
SARA HERSHKOWITZ – FORMER MEMBER OF THE YOUNG ARTISTS PROGRAM
David Stern's perfect understanding of the voice and the vocal repertoire are as exceptional as his generosity and his guidance towards young singers. He reveals the singers' potential by constantly pushing them beyond their limits.
CHANTAL SANTON - FORMER MEMBER OF THE YOUNG ARTISTS PROGRAM