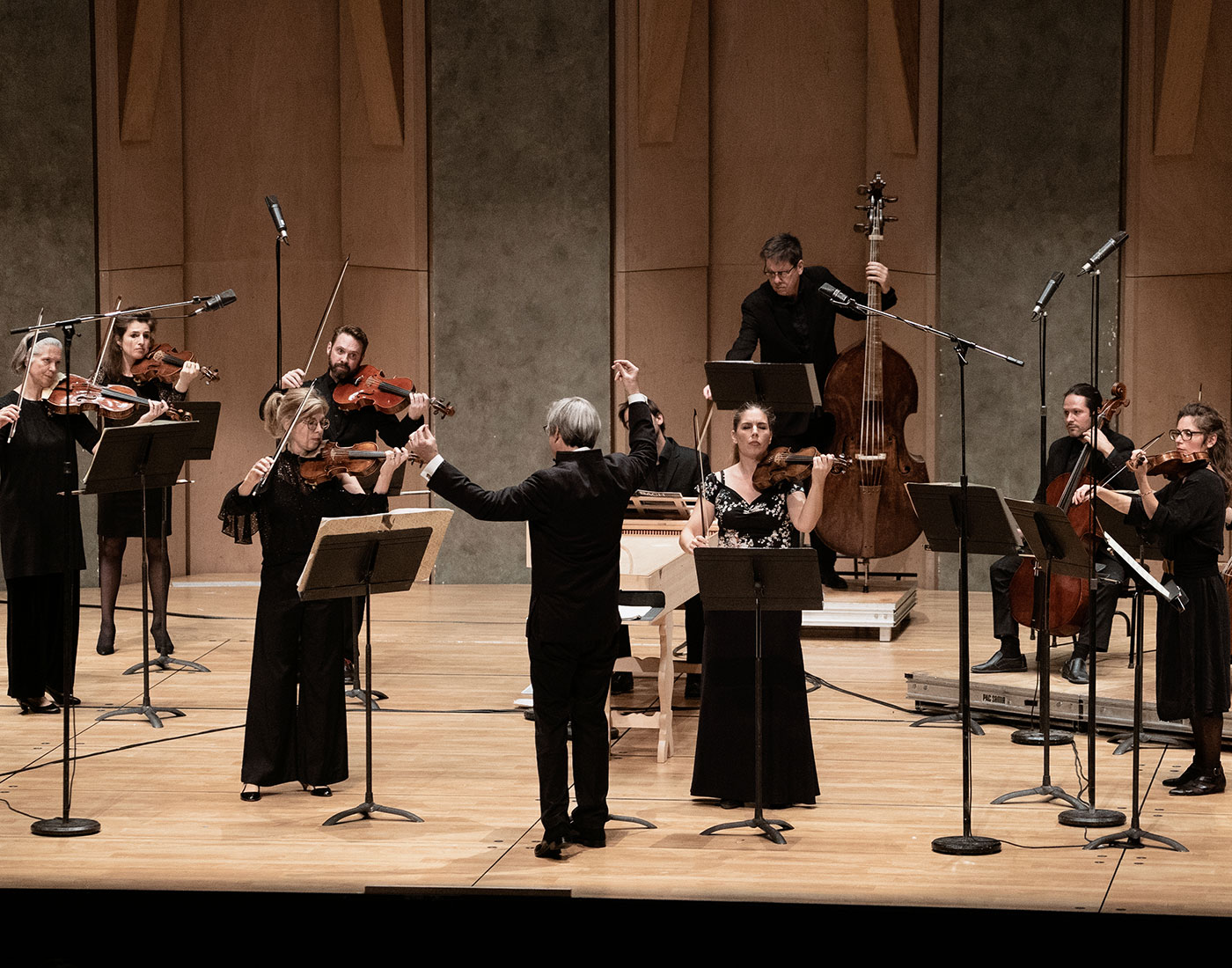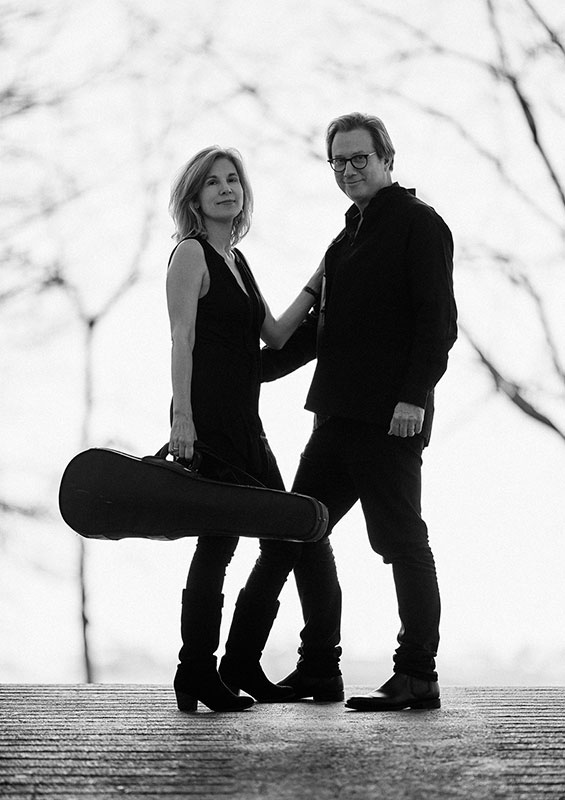 OPERA FUOCO ORCHESTRA
Co-founded by David Stern and violinist Katharina Wolff, the Opera Fuoco Orchestra follows the same guiding principal as do the vocal soloists and studio singers - always highlighting a relationship between music and the text. As an ensemble varying in size depending on the repertoire, Opera Fuoco's spirit of chamber music is ever present and its highly regarded players are often featured as instrumental soloists.
Members are well versed in historically informed playing practices, adapting their instruments and style to the repertoire and most have been part of Opera Fuoco for twenty years.
The Opera Fuoco orchestra conducted by David Stern did much more than accompany the singers. It was a character in its own right, commenting on the the words of the protagonists, responding to them and often anticipating their actions. The role of the winds was essential and gave a lot of charm to the music. The flute was agile and spiritual, the oboes colored the rustic tunes, the dreamy clarinets intervened in the cantabile passages, the bassoons in their low register underlined the mysterious and dark moments, the horns played with authority and, in their symphonic role, ensured the transition between the woodwinds and the strings. The latter, led by a superb first violin, both precise, incisive but always light, had a very beautiful sound. A luxurious continuo gave life to the secco recitatives. 
The name of the Fuoco/Feu ensemble represents their credo well. The orchestra, with excellent soloists (notably the bassoon and English horn), is equally at home with secco attacks and seductive sonorities.
The Opera Fuoco Orchestra, under the direction of its founding conductor, the American David Stern, has the ideal sound, soliciting solos from every section. They are remarkable. Katharina Wolff's devastating violin in the overture, Patricia Lavail's elegiac flute and Clément Geoffroy's harpsichord are all remarkable.