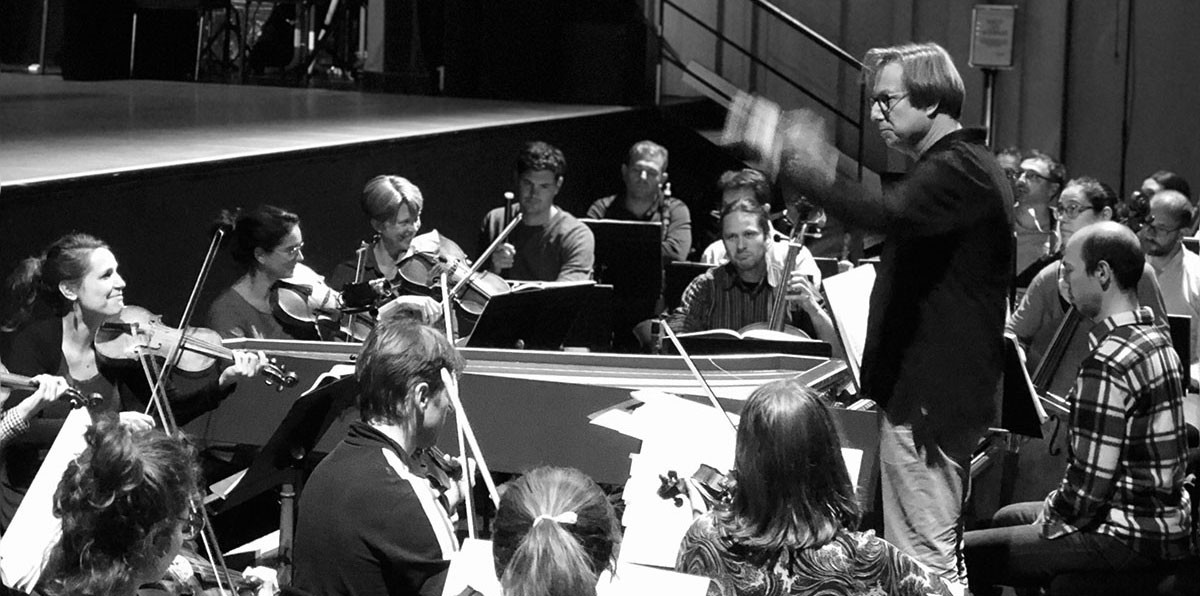 The Musicians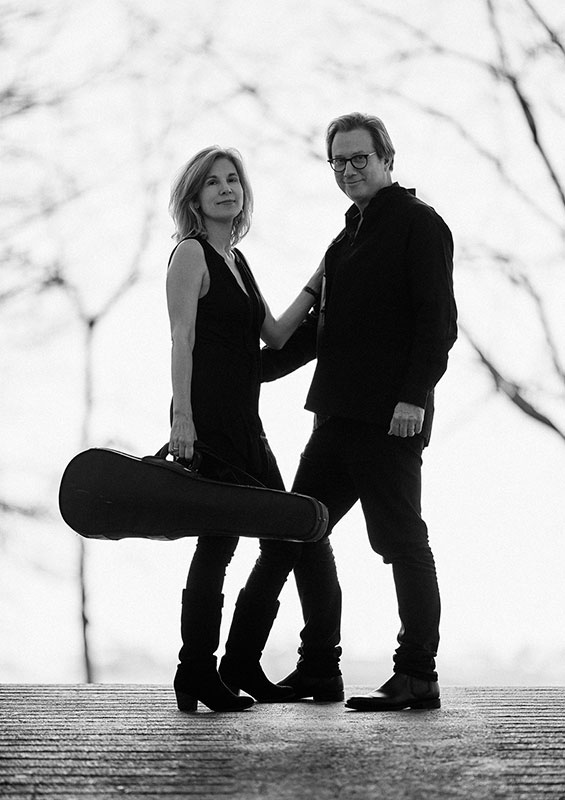 The orchestra
Co-founded by David Stern and violinist Katharina Wolff, the Opera Fuoco Orchestra follows the same guiding principal as do the vocal soloists and studio singers - always finding a relationship between music and the text. As an ensemble varying in size depending on the repertoire, Opera Fuoco's spirit of chamber music is ever present, and its highly regarded players are often featured as instrumental soloists. Members are equally well versed in period playing as they are in « modern » playing, adapting their instruments and style according to the repertoire, and most have been part of Opera Fuoco for over ten years.
Piano, Continuo & Jazz
Opera Fuoco also works with exceptional pianists and coaches such as Karolus Zouganelis, Stephane Petitjean, and Charlotte Gauthier, harpsichordists Clement Geoffroy, Jean-Christophe Dijoux, and Pierre Gallon, continuo players Jay Bernfeld, Jerome Huile and Hilary Metzger and jazz musicians Christopher Culpo and Joseph Carver.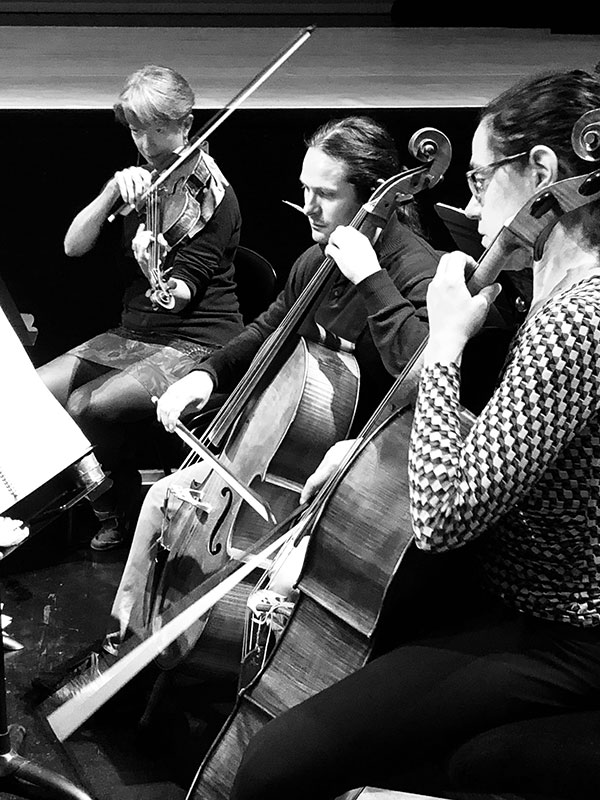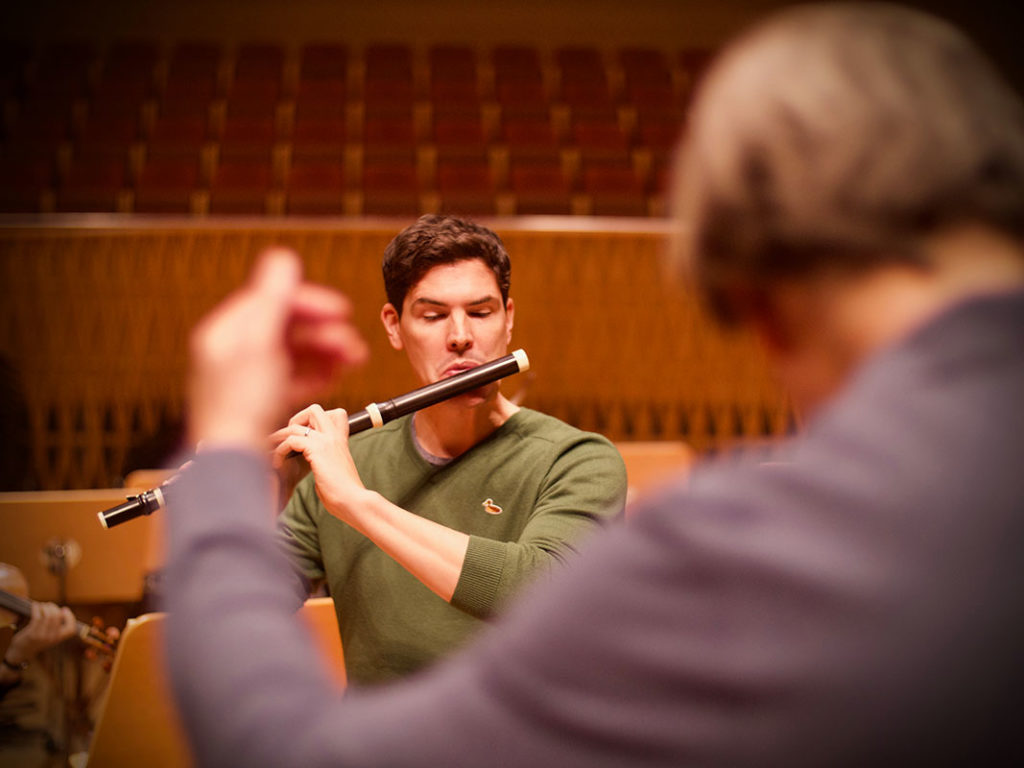 Instrumental soloists
Opera Fuoco's instrumental soloists have joined up with the company singers to launch Fuoco Obbligato, a chamber ensemble performing repertoire from the baroque chamber cantata to the 20th century folk-song.  Whether interpreting arias from opera, oratorio, the passions or Lied, the ensemble explores the  subtle discourse between singer and chamber musician. The intertwinings of vocal and instrumental "obbligato" parts often represent a musical ego and alter-ego, and are an expressive medium used by composers from the early 17th century onward. Fuoco Obbligato gives the company's young artists an intimate performance platform to complement the masterclasses and full-scale opera productions.
L'Orchestre d'Opera Fuoco, placé sous la baguette de son chef fondateur, l'Américain David Stern, possède la facture sonore idéale sollicitant chaque pupitre en solo. Ils sont remarquables. Le violon ravageur de Katharina Wolff dans l'ouverture, la flûte élégiaque de Patricia Lavail ou encore le clavecin de Clément Geoffroy.
OPERA MAGAZINE – VINCENT BOREL, Mars 2016 (Damon de Telemann)
Le nom de l'ensemble Fuoco/Feu représente bien leur credo. L'orchestre, avec d'excellents instrumentistes solistes (notamment le basson et le cor anglais), est aussi à l'aise avec les attaques secco qu'avec des sonorités séduisantes.
BONN GENERAL-ANZEIGER – 18 SEPTEMBRE 2017 (L'Amour Lointain au Beethovenfest)