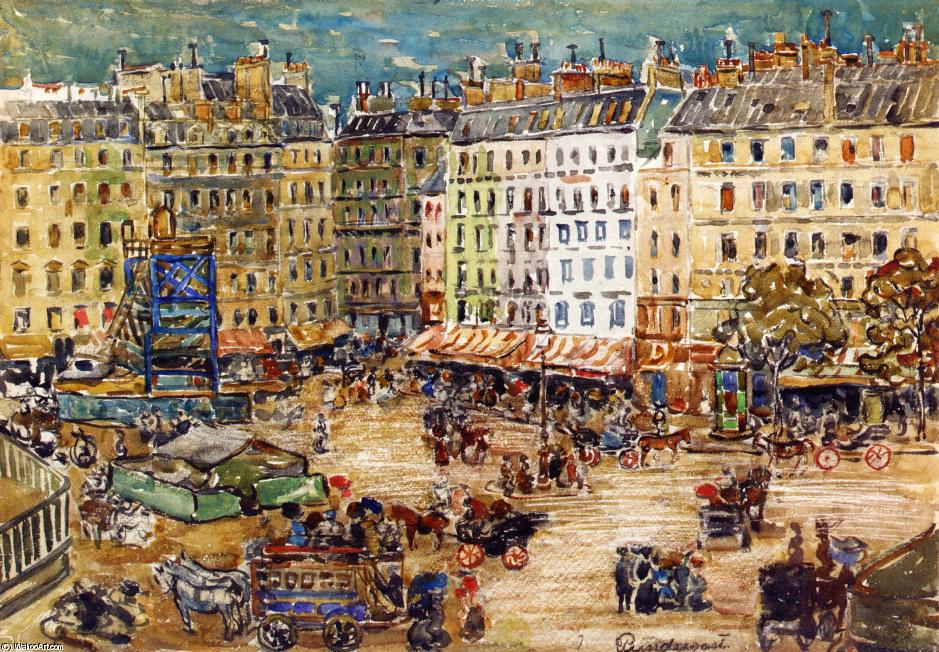 Masterclass - On the Boulevard!
TITLE
Masterclass - On the Boulevard!
ABOUT
Since Baron Haussmann's urban revolution at the turn of the 1860s, Paris has become a city of boulevards. These vast avenues were created to give an impression of space and invite visitors to stroll under plane and lime trees. Boulevard Sébastopol, Saint-Michel, Haussmann, des Italiens or de Grenelle, a myriad of major avenues that have created an identity for each of the districts they pass through. In the early 20th century, Boulevard du Montparnasse welcomed a colony of talented artists to its cafés, cinemas and sidewalks. This new bohemia brought to the Left Bank the dynamism of modernity and a new generation of designers. Balthus, Zadkine and even the very young Serge Gainsbourg passed through the Académie de La Grande Chaumière, while the terraces of Le Dôme and La Coupole were home to Foujita, Cocteau, Apollinaire, Picasso, Stein, Baker, Gershwin, Milhaud, Chagall and Modigliani. To evoke the creative effervescence of the "Paris of the Moderns", Opera Fuoco and David Stern take the audience on a musical stroll along Boulevard Montparnasse, with excerpts from operettas, operas, music-hall works and melodies by Poulenc (Les Mamelles de Tiresias), Germaine Tailleferre (Six Chansons Françaises), Auric, Milhaud (Trois poèmes de Jean Cocteau), Honegger (Les aventures du roi Pausole), Cole Porter, Szulc, Yvain and Gershwin (Let'em eat cake), all regulars at the joyous Montpar'.
CREATIVE TEAM
David Stern - Artistic Direction
Laurent Naouri - Guest Artist
CAST
Iryna Kyshliaruk – Soprano
Camille Chopin – Soprano
Rémy Brès-Feuillet - Countertenor
Halidou Nombre - Baritone
Aymeric Biesemans - Baritone
Gautier Joubert - Bass
ENCOUNTER-CONCERT
Friday, December 1, 2023
Reid Hall
4 rue de Chevreuse, 75006 Paris