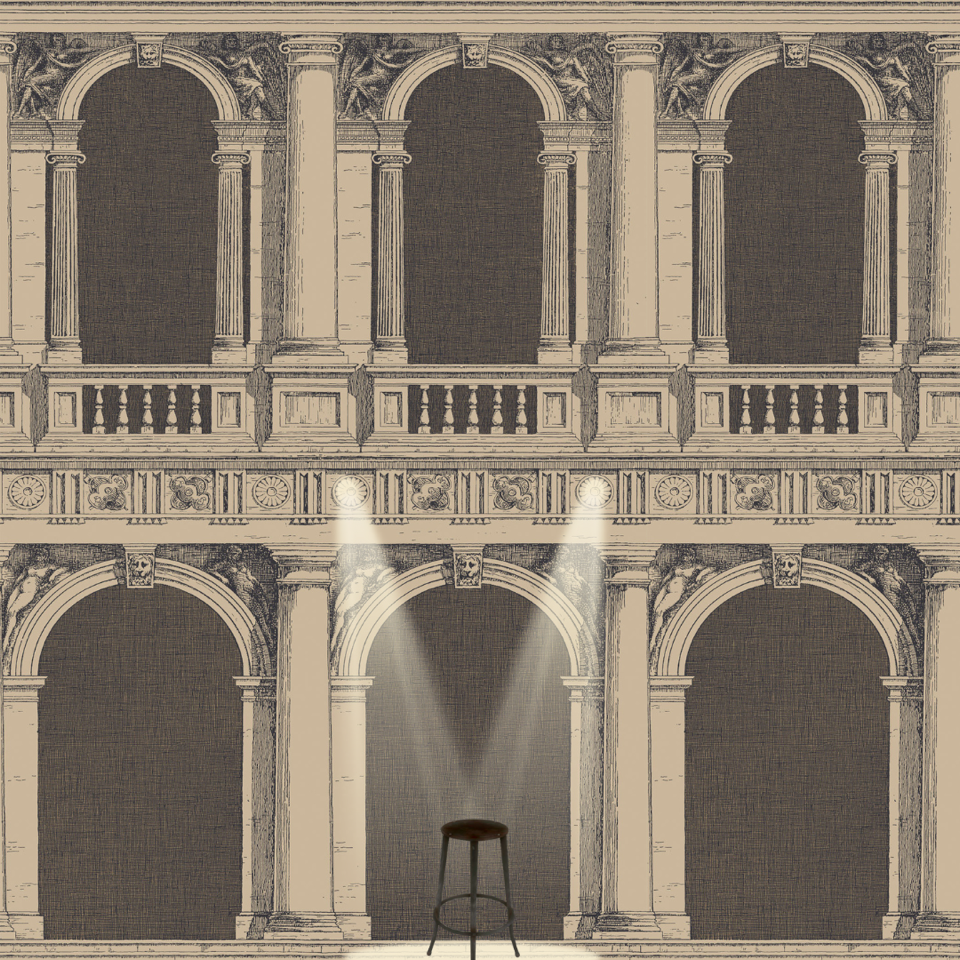 We are eternal – The Fabulous Memoirs of Lorenzo Da Ponte
TITLE
We are eternal – The Fabulous Memoirs of Lorenzo Da Ponte
ABOUT
Da Ponte rose to fame writing the librettos for Nozze di Figaro, Don Giovanni and Così fan tutte. Beyond these three extraordinary works, his voice is also heard in his memoirs. Written at the end of his life in New York, in the era of Rossini, Da Ponte offers his personal vision of the musical Europe of the 18th century.
Outsider, poet, affabulator of genius: all the lives he had make him an elusive and captivating subject. His personal adventures have nourished the characters of his works.
Da Ponte, with his innate talent for storytelling, lived as he wrote. Based on his memoirs, Marie-Louise Bischofberger and David Stern have given him a theatrical voice in creating We Are Eternal. He will challenge the audience with the same insolence and the frankness that mark his memoirs and his librettos.
He will cross paths with Salieri, Joseph II, Casanova and the ghostly figure of Mozart. From Venice to New York, Da Ponte reinvents and recounts his past, spinning a tale akin to the folle journée of his fabled Figaro, that of his own fabulous life.
CREATIVE TEAM
Marie-Louise Bischofberger, Dominic Gould – Libretto
Marie-Louise Bischofberger – Stage director
David Stern – Conductor
Bertrand Couderc – Scenography & lighting
Bernard Michel – Costumes
Cécile Kretschmar – Makeup
Pedro Diaz – Dramaturgy
Timothée Israël – Assistant stage director
CAST
Dominic Gould – Da Ponte
Axelle Fanyo – Soprano
Anne-Lise Polchlopek – Mezzo-soprano
Guy Elliott – Tenor
Aymeric Biesemans - Baritone
Halidou Nombre / Adrien Fournaison - Bass-Baritone
Opera Fuoco Orchestra
DATES
Saturday, January 7, 2023 - 8:00 PM
Opéra de Massy 1 Place de France, 91300 Massy
---
Wednesday, April 19, 2023 - 8:00 PM
Thursday, April 20, 2023 – 8:00 PM
Philharmonie de Paris – Salle des concerts 221 av. Jean Jaurès, 75019 Paris
Producer Opera Fuoco. Coproducers Philharmonie de Paris, Opéra de Massy, Compagnie B.
With the support of the Jeune Théâtre National. With the help of the National Center of Music.
Special thanks to the Opera of Bordeaux and to the National Opera of Paris for the loan of costumes and accessories.