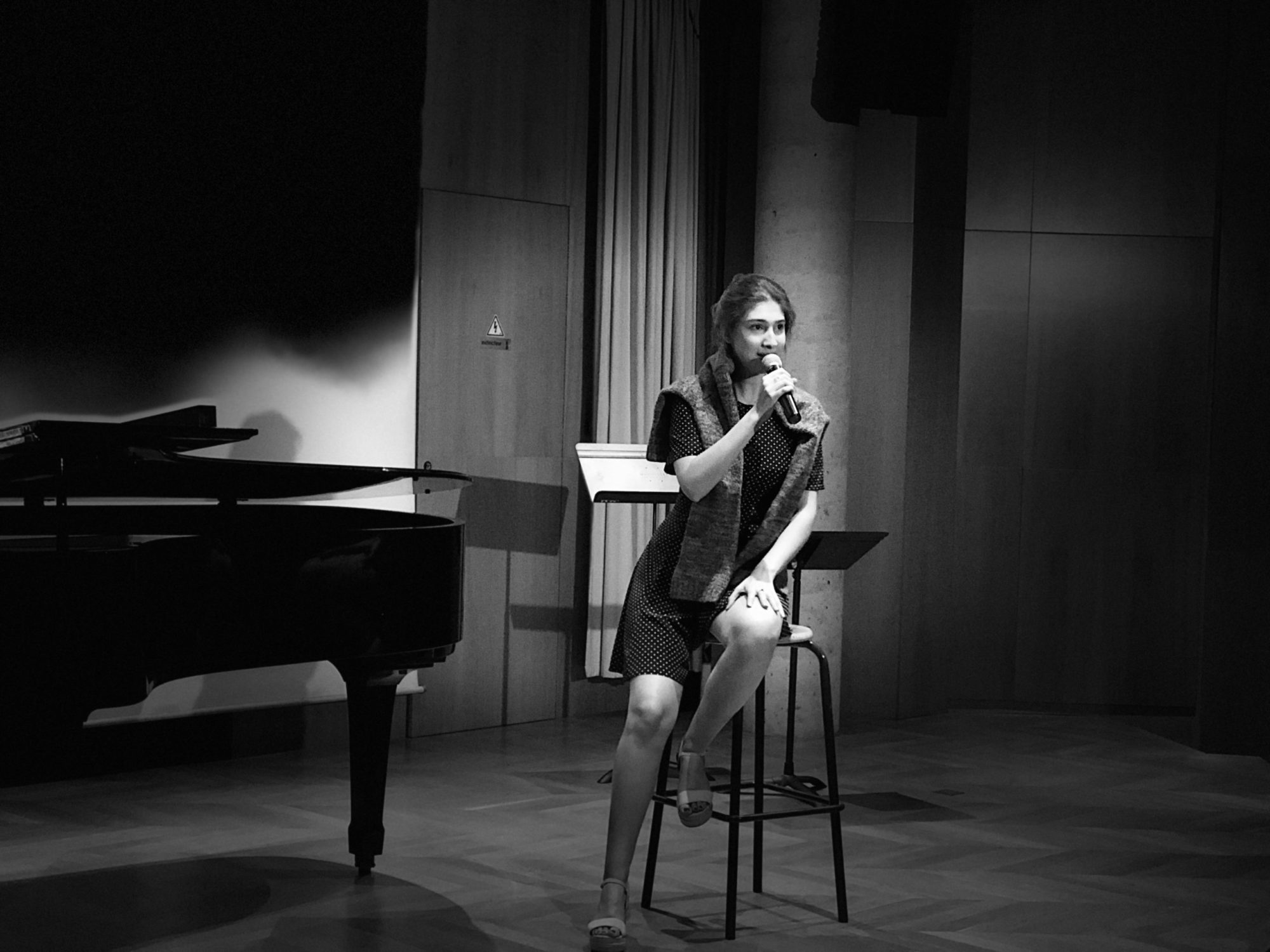 American Art Book
Festival Jazz à la Cité
Jeudi 1er avril 2021 – Fondation des Etats-Unis
Cast : 
Axelle Fanyo, soprano
Sophia Stern, mezzo-soprano
Benoît Rameau, ténor
Thomas Lavoine, piano
Phelan Burgoyne, batterie
Fuoco Jazz is a new branch of Opera Fuoco's Young Artist Program, which aims to stretch the boundaries to explore a new range of expression.
The focus is on improvisation, jazz standards, blues and bossa nova, but also on mixing the genres, for example approaching classical repertoire accompanied by a jazz rhythm section. The training program has included guest artists such as singer Sara Lazarus, bassist Joseph Carver, pianists Christopher Culpo, Alain Jean-Marie and drummer Phelan Burgoyne. The program for the 2020 Jazz Festival at the Cite Universitaire hosted by the Fondation des Etats Unis is one involving three laureates of the Opera Fuoco Young Artist Program, all accomplished classical singers in their own right. Together with pianist/improviser Thomas Lavoine and drummer Phelan Bourgoyne, the artists will delve into 20th century American classical and jazz repertoire to bring to life an exciting aesthetic bridging the « jam session » and the art song.