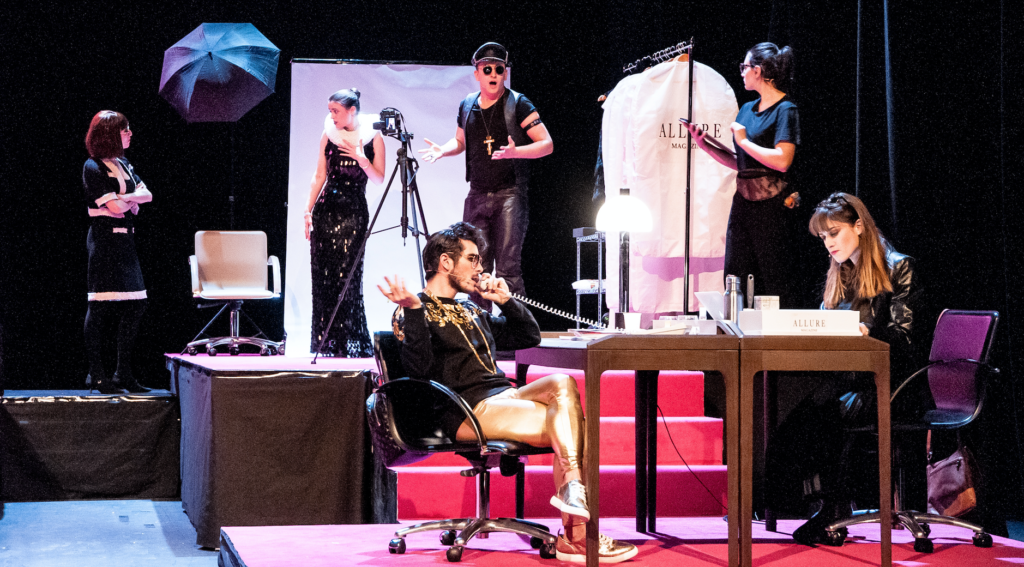 THE OPERA COMPANY
Opera Fuoco, the Paris-based international opera company is dedicated to lyric repertoire from the mid- 18th century to the present. Founded and directed by American conductor David Stern in 2003, Opera Fuoco combines an ambitious young artist program and international performance season with one of the most versatile instrumental ensembles in Paris. Its growing world-wide reputation as a launchpad for young singers has made it one of the most sought-after young artist programs in France.
Opera Fuoco offers a unique, custom-made experience to young singers transitioning from conservatory to professional life. Singers are able to work with Maestro Stern, experienced vocal coaches and stage directors in various contexts ranging from masterclasses and recitals to large-scale performances with orchestra and fully staged opera productions. The repertoire spans not only several centuries but a variety of genres, from baroque to contemporary, including musical comedy and jazz. In 2008, Opera Fuoco began developing its young artist program, not as an academy, but as a professional company for young singers engaged for a period of three to four years. In its 10-years of existence, Opera Fuoco's Young Artist Program has trained approximately 40 singers from 10 different countries. Our 18 current members come from 5 different countries, and candidates from the last round of auditions represented 22 nationalities.
Opera Fuoco's activities are largely Paris-area based, with a residence in Levallois' Salle Ravel, masterclasses held in smaller city venues and regular concerts at the Paris Philharmonie. An exciting recital series will begin at the Petit Palais Museum in 2020. The company has also enhanced its international reputation by developing regular performance partnerships with the Bachfest in Leipzig, the Beethovenfest in Bonn, the International Telemann Festival, the Swedish Chamber Orchestra as well as the Shanghai Baroque and Beijing Music Festivals in China.
The success rate of the program has been exceptional, reflected by the number of laureates that have launched significant careers since their membership with Opera Fuoco's young artist program. Amongst them are Clementine Margaine and Vannina Santoni - currently singing at New York's Metropolitan Opera and the Paris Opera, Lea Desandre, named young vocal artist of the year in 2017 performing at Opera Comique, as well as Axelle Fanyo, winner of numerous international competitions and recent participant in Renée Fleming's Masterclass series at Carnegie Hall.
Opera Fuoco, a non-for-profit organization, is supported by the French ministry of culture, several private foundations and a Friends Circle.
All Productions